6047 has published his playlist and guest DJ for his new show for our radio station Wednesday the 16th of September 2020 8 PM to 10 PM Indochina Time (ICT) and repeating Sunday 8 AM to 10 AM (ICT). Scientific Sound Asia is the English language underground radio station for the Asian region.
California native 6047 (read as 60:47) is a Los Angeles based multi styled electronic DJ & producer whose musical diversity is reflected in his mixes & productions, to date he has well over 800 releases across a variety of genres and labels.
Attention to detail is what is always present in his work, rather than boring people with long-winded bios written in 3rd person about his musical accomplishments he prefers to let the music do all the talking, his musical style revolves around Progressive, technical break/beat matching.
His mixes have been featured on the best podcasts & radio stations worldwide, and we look forward to his new mix (first hour) featuring classics of his Trance and Psy Trance collection from the label Troll N' Roll enjoy the show!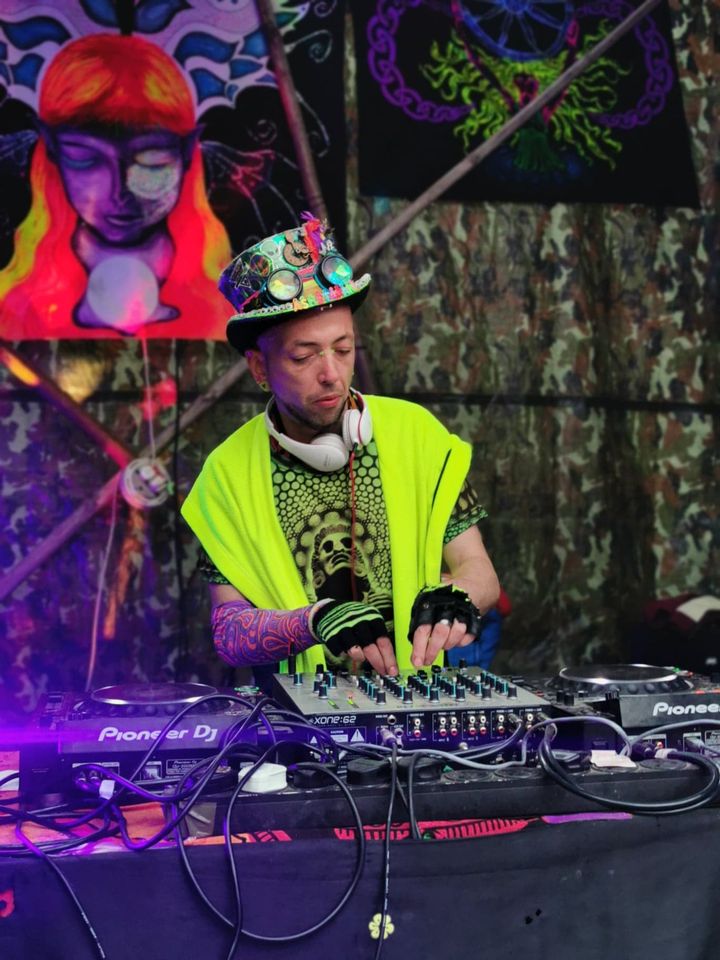 Guest DJ Ashstafari.
DJ Ashstafari, real name Ashley Moon, is a newcomer on the psychedelic trance scene, having focused primarily on electro and tech house genres for many years under various aliases before making the switch to psytrance.
His creative style sets him apart when mixing sets, with his long, high energy, driving mixes and exciting transitions. He is the transporter of minds and souls to a psychedelic paradise that, while leaving you knackered, strangely also leaves you feeling re-invigorated!!
His deep passion for psytrance is clearly felt in his delivery and is an assault on the senses not to be missed! The UK based artist is a Crystal Kids resident and has played at festivals and events for the likes of Fearie Pirates, Tynepsyde Crew and the Liberty Captains.
6047 Podcast 14 16th September 2020.
6047 (first hour).
Total - Freaky Forest (Original Mix) [Troll N' Roll]
Gubbology - Monster Quest (Original Mix) [Troll N' Roll]
Oliveira - Wednesdays (Original Mix) [Troll N' Roll]
RotSystem - Uven (Original Mix) Troll N' Roll]
Katastrof - Oiije (Original Mix) [Troll N' Roll]
Trance-Ingvars - All The Answers (Original Mix) [Troll N' Roll]
Toxic Anger Syndrome - Trollskogen (Original Mix) [Troll N' Roll]
Aremakki - Cream Delivery (Original Mix) [Troll N' Roll]
Ashstafari: (second hour).
Lakitu - The Muk (Original Mix) [Digital Shamans]
Radikal Moodz - The Cube (Original Mix) [Looney Moon]
Hydra-E & Yabba Dabba - Untold Tale (Original Mix) [Reversible]
Microsphere Versus Hypnospores - Hypnosphere (Original Mix) [Digital Shamans]
Yab Yum - Orgones (Fungus Funk Remix) [Timecode/Sangoma]
Chris Rich - Lupercalia (Original Mix) [Bom Shanka]
Yabba Dabba Featuring Abu - Busy Madness (Original Mix) [Timecode/Sangoma]
z3nkai Versus Mental Bugs - Lifeforms (Original Mix) [Digital Shamans]
Render & Rugrats - Milkshaker (Original Mix) [Reversible]
Act One - Dire State Of Nonsenseness (Original Mix) [Digital Shamans]
Listen here:

(If the player is not working click here)
Or PC Laptop, Mac users click here.

Follow us on Mixcloud here.